CAM Gurukul is a market-leading learning and development initiative of Cyril Amarchand Mangaldas aligned with its core values of character, competence and commitment. CAM is committed to its purpose of shaping the finest lawyers for a just world. By way of CAM Gurukul the Firm is opening its highly regarded legal intelligence and know-how for the larger legal and business community. Those desirous of undergoing training at CAM Gurukul can opt for a series of collaborative technical programmes targeted at various sectors and levels of experience through the blended learning model.
CAM Gurukul has three distinct offerings for clients: 'Paathshala' aimed at junior managers and in-house lawyers, 'Vidyapeeth' aimed at midlevel in-house lawyers and business professionals and 'Vichar-Sammelan' targeted at senior client representatives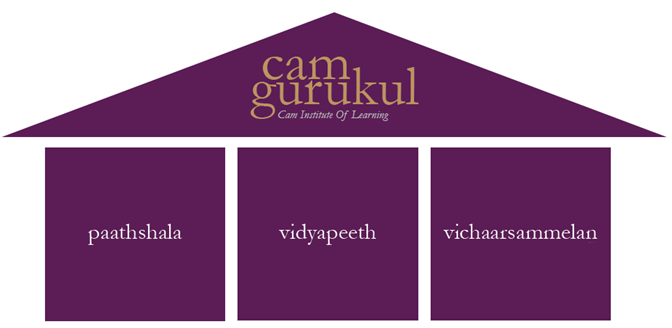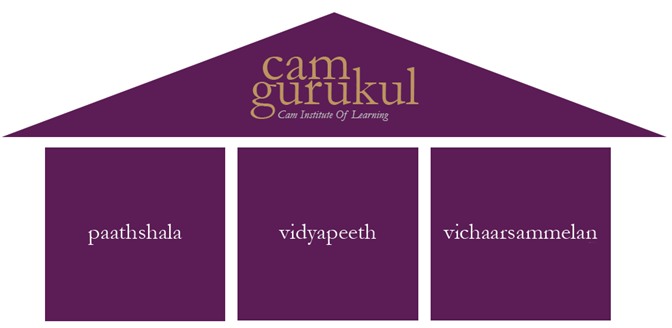 These programmes will be offered by all the major practice areas of the Firm. Select clients of the Firm will be invited to nominate their legal and business managers to participate in these programmes. Each programme will consist of online talks, face-to-face seminars and highly interactive workshops.  
The 'CAM Gurukul' is being conducted under the overall leadership of Mr. Cyril Shroff and Mrs. Vandana Shroff. The initiative is being coordinated by Vaibhav Ganjiwale, Head of Learning & Development at CAM. CAM's Learning & Development Team is advised by Rita Dev who is an independent consultant to the firm. In the past, Rita has lead the global training function of the banking practice at a 'Magic Circle' law firm.
For further details, please write to us on camgurukul@cyrilshroff.com.
A short glimpse of our inaugural batch of CAM Gurukul – CAM Institute of Learning's Private Equity Paathshala.