Leegality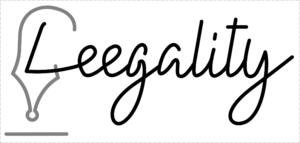 Leegality enables truly paperless operations by enabling businesses to digitize document execution through IT Act Compliant eSign, Digital Stamping and Document Workflow Automation solutions. Top Indian companies like Federal Bank, HDB Financial Services, Siemens Financial, ASK Group, WeWork and Airtel Payments Bank, among 200 others use Leegality to digitize their paperwork.
Leegality was also the document execution platform of choice for the INR 1100 Crore Orchid Pharma Insolvency Resolution Plan – India's highest valued transaction to be eSigned till date.
Testimonial
"Prarambh was an amazing experience for Leegality. From sitting with CAM partners to discuss the regulatory nitty gritty of our product to attending illuminating sessions on business development by global industry experts – the program took our domain expertise of the 'legal tech field' to the next level.
Always warm and understanding, the Prarambh team provided fantastic guidance and support to us throughout the program. This gave us the confidence to actively sell to and service high value enterprise clients.
Any legal tech company in India must definitely consider applying to Prarambh if they seek to scale up their business."
Website: https://leegality.com
Contact: contact@leegality.com
JRTC Intern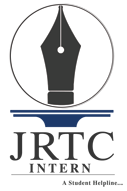 The idea of creating a global platform for law students to provide them an equal opportunity to intern with reputed lawyers, solicitor firms and MNCs across India was the "need" of the hour.
JRTC Intern is India's first ever internship governance platform for the legal sector. We run the "General Law Internship Test" to evaluate the skills of law students and provide internships on the basis of merit. JRTC Intern, not only eases up stress over students when they venture on to find good internships but also allows internship providers to have a better lens over the internship applications effectively and efficiently.
This initiative will have long term benefit since the students will be getting good internships through their skills thus India will have a better breed of lawyers ahead in future. Thus, strengthening our Legal System, nurturing skilled lawyers and shaping careers towards a bright Future.
Testimonial

"In the course of six months, we were mentored with one of the top law firms of the country and were given various approaches, tweaks for the platform before we formally launched. We entered with a very old-fashioned manual interface of internship governance.
The series of development of the product and with heavy brainstorming the team at Cyril Amarchand Mangaldas helped us grew to another pedestal. The one thing that as a company made us grew and have officially inculcated in our company is the importance of "timelines" and "problem solving technique"
The team at CAM has surely been a great mentor throughout the journey and have helped us at every stage in the business. As Prarambh's platform is exclusively for start-ups in the legal industry thus executing formal contracts, vetting of documents and creation of formal policies within the company were required to be conducted."
Website: www.jrtcintern.com
Contact: info@jrtcintern.com
LegalMind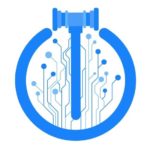 LegalMind is a research and Analytics platform that help lawyers gain a competitive edge by identifying trends and patterns from millions or caselaws. By identifying trends in court's decisions , judges and lawyers, legal professionals can build case winning strategies with data driven decision making.
Testimonial
"Prarambh has a been a transforming journey for us, from mentoring to testing we were able to create a better and robust product fir people to use
Prarambh provides the best work environment and the mentoring sessions guided us to a strategy of scaling the product. I recommend Prarambh as the best platform for LegalTech companies as the industry is transforming."
Website: www.legalmind.tech
Email: contact@legalmind.tech