Mr. Varun Sehgal has joined India's leading law firm Cyril Amarchand Mangaldas (CAM) as a Partner in the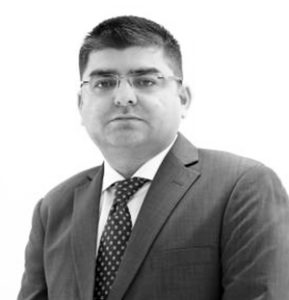 Corporate Practice and part of the Firm's Japan Desk. Varun has over 13 years of extensive experience in M&A, joint ventures and advisory to varied and large multinationals. He has frequently advised Japanese companies on their investment in India. He is a 2006 National Law University, Jodhpur graduate and is based out of New Delhi.
Welcoming Varun to the Corporate Practice, Mr. Cyril Shroff, Managing Partner, Cyril Amarchand Mangaldas said, "We are pleased to have Varun join our firm. He will be a great addition to our general corporate practice."
On his appointment to Cyril Amarchand Mangaldas, Varun Sehgal said, "I am honoured to be joining the exciting corporate practice at Cyril Amarchand Mangaldas and am looking forward to this phase of my professional career."
Varun had joined erstwhile Amarchand & Mangaldas & Suresh A. Shroff & Co., New Delhi office in January 2007. He had been on secondment with a Japanese Law Firm from February 2014 till November 2014.